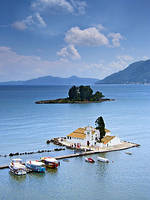 Ipsos Reviews
---
Places to Visit
---
Corfu Guide
---
Local Directory
---
Corfu Maps


Zeus Studios

(Accommodation in Ipsos)

Julie B
I would like to no which tour operator has now got the Zeus studios. My husband and I have been there 4 times in 5 years and are looking to go back this year, but Kosmar no longer have this proprty on their books can any one help?
Anominous Y

oh my god cameron diaz i love you plz s**g me
Cameron D

hello zeus i had a brill time over in ipsos was really good i thourghly enjoyed it thankyou very much to the cleaners
Samantha P

just come back from ipsos" aug05" thought it was brill had a real gud time nite life was gud n rooms wer basc got what u payed for really so over all a good holiday
Rebecca W

i thought zeus studios where fine for the price we payed. yes the owners are grumpy but u aint come to see the owners have you so SHUT up

Luc and jo

we had an awesome time in ipsos the night life was really good, the studios are basic but good-small problem with ants so watch out! the pool is really nice and so are the staff! the rep is very helpful one of our mates fell ill out there and the rep sorted it out straight away and made sure we were all ok and if we had nay probelms we could get hold of her and she was up straight away to see if everything was ok (pretty good considering she was out on piss one night when we needed her ) she checked on us everyday and came out with us at night wheneva she could so i would NO-way call her s**t ... far from it!! well we enjoyed it and would def go back there if we had the chance!! hairey lemons is a really good place to eat!! we also met loads of people out there which are now good friends and have kept in contact

Becky, kelly, laura, ash G

Its not that bad god us 4 lasses had a great time n so did the rest of the m8s we met there yeah they r basic but its all u need really everything else u need is on ya doorstep. N wor kerry the rep was always there if we needed her so we got noo complaints like ! xx
Oly R

zeus sutdios, more like s**t studios. call it a budget holiday or what, for £350 you dont get much.

too may italians on them stupid scooters as well
Becky, kelly, laura, ash G

We all stayed at Zeus in july and it was wikid !!! the rep kerry was hilarious jade goodie haha !! good at everything like ... gettin pissed .... spraying ants ..... tellin every1 2 buy her vodka n cokes . erm i think not kidda ;) ......... falling off her bike ...... looking for her bike ..... smoking ...... stealin kellys tabs hahahahahah ........ but over all a rite laugh and she sorted most of the problems out we had. lukin 4ward 2 c in her when she comes bk 2 the UK for ya weekend at Loooceeeess house :D yey !

Nicki L

We have stayed at the Zeus studies for 2 years now and have never had any problems. Obviously its not ideal for kids as they are small studios and considering the luggage room does not have a lock on the door its not a verygood idea to leave your passport, money and things so you can't really blame the owners for that!!! We found the rep to be very helpfull, it was the 3rd day of our holiday and she came up to our room to make sure that we were ok because she hadn't seen us for 2 days. And considering the price you pay for the studios you can't really expect them to be fantastic! The cleaner was in our room every 3 days! We love staying here and will continue to stay here every time we go to greece. If you're young and lively then the Zeus studios are for you but if you're not or you are going with family.....book into a hotel!

Virginia W

if you like basic - this place is fine. no chance of any action in the bedroom as child's bed was less than a foot away from ours. towels and sheets not changed often (i think twice in 14 days). safety deposit boxes available but you cannot access them after 6.00pm so if you run out of money during the evening its hard luck. pool was ok with a small baby pool. if you have older kids who are not confident in the water, there is not much of a shallow end before the depth increases. Would definately recommend the hairy lemon for food, really friendly there with good portion sizes. Cosmar rep not very helpful, we had to check out at midday Friday and our flight home was put back to 7.00am on Sat morning so we were homeless from midday friday to 4.00am Sat morning before we were picked up by the coach. all the rep could offer us was a couch in the communal lounge area which is fine if you can be out drinking until the small hours but with small kids its not much fun. In the end though, you do get what you pay for and it was cheap. i am glad i found this site before i went though and hope that my comments help.

Sharron W

Havin just returned from Isos I would definately not recommend these appartments. In 2 weeks the cleaner came in 3 times to change the sheets and towels and the room was dirty. The owners and the staff are the most miserable bunch of people I have ever met, dont think I saw them smile once in 2 weeks. If you dont like loud Italians then the apartments next door will drive you mad. The main strip ony starts to get lively about 10 oclock at night so if you dont like staying out late this wont be for you. The best bar by far is Dirty Nellies. Check out the 2 drag Queens they're hilarious.
Oly

i agree, no reception and the rep was pretty s**t. the pool staff didnt seem to like you very much and the bathrooms were shabby, the shower door didnt even shut properly plus you had to hold the shower head.

never again!
The H
also, stay away from the hypnotist in the temple bar if you have teenagers with you, he's p**vy!

russels bar is also great for food and drinks


The H
The hotel didn't have a reception, the saftey deposit boxes looked as though anyone could break into them easliy, the rooms were tiny, there was no eating area and the shower door kept falling off.
When we complained to the rep, she told us to 'have a drink and cheer up' She was really unprofessional and sat around all day taking advantage of her free cans of dr pepper. When someone we knew asked her where their main office was on the island she got scared and asked him if he was some sort of spy. She also told us that reps were badly paid and if we had any leftover showgel or shampoo could we leave it at the pool bar for her.
A couple who were staying in the apartments left their luggage, passports, plane tickets and money in the luggage room. When they went back a few hours later it had all been stolen. They had no way to get home and no money. The rep didn't seem bothered at all and told them to get a taxi to the police station, explain their story (which could have taken up to 2 hours) then get a taxi to the airport. If they did that they would have missed their flight. So somehow they managed to get home without passports or tickets.
If you have booked to stay in the Zeus studios, make sure you don't leave anything in the luggage room. Hide it behind the sofa in the lounge thingy upstairs.
Places to go:


Dirty Nellies

- excellent entertainment, great atmosphere.


The cockrel bar

- its owned by an English couple and is a perfect place to stop for a few drinks on the way home.


El Grecko's

- fantastic food. best in Ipsos


The hairy lemon

- good food (just don't get the lasagne)


The takeaway near the cockrel bar

does a gorgeous chicken kebab (they call it chicken souvalaki) You

must

try it!
Also, the first bar you come to when walking from the appartments towards the strip is nice, the owner is REALLY friendly.

Tzatziki is also gorgeous, the best food I tried while I was there. You get loads of it with your meal in El Greako's.


The H
Oly R

The description in the brocheur was ok, but upon entry the rooms were not the best. The shower was a bit shabby and there was some sort of kitchen (2 cupboards and a sink plus a small hobb).

Apart from that the location was excellent and only 5-10 mins walk from the bars on the strip.
Sarah B

Well I got to agree despite previous reports of these studios it wasn't bad!! It was clean, pool-side tidy great location coz it was not far to walk to the main strip where there was great bars and places to eat! The only down side to this was the owners I mean a smile hardly hurts now does it, and people are there to enjoy themselves afterall. I could really rant about these people but I won't because like I have alredy said was a nice place to stay in all! I am even going to book for next year!

Martin S
Arived back in blighty on the 24 th of july,stayed at zeus despite all previous comments the appartments were ok,bad idea if a group of females are staying ,this time of year from july and august the italians are there,and they tend to fo;;ow back the british females,not only that they bring thier mopeds with them and they sound there horns all bloody night,the quieter appartments are facing the pool,tthats where the owners appartment is.If you like wine turn right out of the appartments,at the supermarket turn left,past the boat on the trailer,and take your first right.the owner is called spiros(no problem bar)he sells home made wine for 1 euro,a.lot of ex pats drink here as well,if you stay for a few glasses he comes out with lovely sardines in olive oil.also for grub try the greek corner,another cheap bar is the caramilatena just a short walk past the greek corner,local beer bergina on draft 1euro 30 cents(80pence).also excellent food at pygri corner the owner is dimitri speaks excellent english.good breakfast at hairy lemon.at the bottom of the road where you join the seafront turn left and you will see russels bar ,you cant miss it del boys yellow reliant robbin is parked outside.Excellent memoribilla on show.didnt get on to the strip because of small children.The aqua park is good ,and one of the best days was hiring a boat for the day (abuot 60 quid)you can sail up to the blue lagoon ,excellent restaurants where the three jettys are take the furthest one on you left the guys out of the restaurant help you to moor up the food is excellent

Can U Help?
Tiffany C
can anyone tell me what the weather is like in late september , me and my boyfreind are going to zeus studios .

Craig P
Very good apartments situated about 5-10 min walk from sea front so nice and quiet at night. i went in july 05 with 8 mates and had a brilliant time. Met alot of brilliant people. Best places to eat are the "greek corner" which is just down from the appartments its quite cheap and you get decent food and also the "bonita pizzeria " which is a bit further down and that also has decent food. For the places to drink well where do i start...for a british bar go 2 the Paradise Bar which is along the strip just past the Monte cristo night plub, it serves British beers and ales and is owned by Britains and has a gd feel to the place. For NightClubs and Cocktail Bars you must go to "Hectors" which has buy 1 get 1 free every nite except sat. Also try Cocoon for a cocktail bar a gd place to dance into the early mornin hours. Overall the apartments are gd and ipsos nightlife is decent.

Camille V
Me & 5 of my mates stayed here from the 4th-10th of July! We thought it was really nice! Only about 5 mins walk to the main strip and on the way down you pass some nice restaurants and wee shops! The pool was really nice and again only 5 mins walk to the pebble beach! In one of my friends rooms there was a wee problem with the shower as the door fell off but they coped! Our room had a wee problem with ants appearing around the sink area! Every time they came back we just sprayed them so it didn't really bother us too much especially because we never cooked in..we always went out for tea! Oh..and be prepared to be shouted at if your on a holiday to go out and enjoy your nights! One night when we arrived home at 6am...and older lady staying a few doors down in our appartments woke us up going nuts at us telling us that we had apparently made a man 'physically ill' from our noise last night! Funnily enough we saw that man the next day looking happy as larry!! Overall it was a good stay! There was a mix of young,old and families here!

Jo-ann H

Ive just come back from a two week stay at the Zeus and have to say it is FANTASTIC im looking forward to my next holiday there next year. For a great meal you must try the Hairy Lemon and for a really good night out Dirty Nellies has to be the one. Everyone is friendly, theres lots to do and its mega hot. Im missing it already!!!!
Angela F

Hi,

the Molly Malone Bar has gone, the ground floor has been renovated and converted into studios. I do remember the owner that you speak of, he was there on our first visit when we stayed in the loverly green block behind.
Claire S

me n my sis woz in ipsos from 20th - 27th June n we ada brill time wud reccommmend it to anyone who luvs da nightlife coz da clubs dont close til 5 or 6. neva had so much drink in my life, most bars u go in2 u geta free shot with every cocktail.bad hangova. meet a guy ova der, my holiday romance, dj in cocoon, hes fine. got asked more times to stay ova der n work, wud av luved 2. ava gud time 2 ne1 headn out der n dont do nefing i wudnt do!!!!!!!!!!!
| | |
| --- | --- |
| Search for Zeus Studios in all of JustCorfu | |
More Hotels and Apartments in Ipsos...

Annalisa Apartments | Borghese Pension | Christina Studios | Christoforus Apartments | Dominoes Apts | Elena Studios | Eleni Complex | Fani Apartments | Jason Hotel | Lavrion Studios | Margarita Apartments | Marias Apartments | Mega Hotel | Perivoli Apartments | Sea Scape Apartments | Solomou Apartments | Sunrise Apartments | Valentino Apts | Vassilis Apartments | Villa Sofia | Yannis Aparthotel | Zeus Studios |