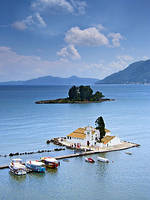 St George Sth Reviews
---
Places to Visit
---
Corfu Guide
---
Local Directory
---
Corfu Maps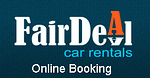 ---


St George Sth

(Resorts in St George Sth)

2/10
Wendy C
First time to this resort and it will be the last. What a sorry place it is. Hit very hard by the recession it is just a collection of closed shops bars restaurants and holiday accommodation.We stayed on the outskirts of the village after being assured the center was a 15 min walk. This may be so if your are a Nordic walker not if your a normal human being.The beach was a 7 min walk with a spell of mountaineering at the end of the walk. What health & Safety would have said about the path down I dread to think. We stayed in the Lord Complex which was OK but in sad need of a refurbish.Handle kept falling off bathroom door that sort of thing. When you turned the taps on the whole fitting would turn with it. Spent each evening looking for a restaurant with people in it.A very sad holiday altogether. Would say if you don't want to be lonely don't go there which is so sad as the few villagers that were left were lovely.

7/10
Packers P
We had a lovely time for a week, stayed at aquis sandy beach, very comfortable, friendly staff and after 11pm we went out to stamatis bar, Not sure of the spelling there, however, what a great place, helped us out, Alex n Spriros, diamonds, could not get a place for brits abroad. All the football u could wish to watch, no probs, and they don't shut! Me personally would definitely go back there, quiet ish, peaceful and great place to relax.
Lisa W
Im staying at Stars Studios from the 8th July. I booked it on a last minute thing as i got a good price. Rubbish flights though. Does anyone know where i can get access in this resort for free wifi?? Also anyone know if Stars accomodation is nice? Ive read mixed reviews mainly about their manager.

10/10
Sharon Hughes
My mam and dads house is on the corner across the road from the bistro .

10/10
Sandra H
we have been going to st George south for the last 4 years and it is a brilliant place to stay. The people are fantastic and the hole atmosphere is relaxed. The best way to get around is on a quad bike or motor bike and the most reliable bike hire place is Spiros Rent a Bike. Their shop is opposite the chapel in St George about a hundred metres from the main crossroads to Corfu Town. Spiros and Dayna are a lovely couple who take pride in the reliability of their bikes. Spiros is a mechanic who maintains them in his garage. If there is any problems with the bikes he will come and recover you and replace or repair the bike. The Balcony restaurant is a fantastic place to eat and enjoy the views across the sea. Dimitri serves some great traditional Greek food. To relax during the day Alexander Beach Hotel has a great snack bar to enjoy the sunshine by the pool. Alex is a real character who will look after you during your stay. St George South is the perfect resort to unwind and relax.

9/10
Bill & celia T
8th May 2010 - We were intending to go on holiday to Tunisia, but the volcano had other ideas, and we eventually managed to re-book a weeks holiday in Corfu. This was our first visit to this Greek island and had hesitation, especially as we read some comments by other people on this holiday resort. However, we stopped at Tzevenous hotel/apartments (family run business) which had a swimming pool, outdoor bar etc. We were in one of the self catering apartments. We found this clean and tidy with everything needed for 2 people. It was kept clean and tidy by the cleaning staff. There were facilities within Tzevenous to purchase breakfast, lunch or snacks and evening meals if you so chose. In the 'town' just five minutes walk away, there was a long promenade following the coast in an idyllic setting. There are many bars/restaurants to cater for all different choices. For us, the best was 'The Balcony Restaurant' which overlooks the sea, offering excellent Greek Cuisine as well as English food. It provided a friendly and welcoming atmosphere and excellent value for money. The bus service reflects typical Greek way of life - laid back and it will arrive (probably) in due course.
We thoroughly enjoyed our weeks stay at this quiet time in the year and would be happy to return to the same place, apartments, restaurant etc.


10/10
Gillian M
If you are looking for a completely relaxing holiday this is paradise. We came across this resort by accident and completly loved it , go back every year .Difficcult to get out and about without your own transport, but a fantastic beach, great food and bars and friendly people. Not much Greek culture architecturally but wonderful Greek food and there are plenty of places to visit close by. Get to Lake Korisson if you can. As previously mentioned if you want a wild holiday then it's not for you.

2/10
Carol A

ST Georges South is a purpose built holiday resort, probably put up in the 80's to support the holiday traffic. This has been extended to with newer buildings only a few years old. Very isolated so if you want to get out and about to see Corfu you certainly need a car. A bus into the resort in the morning takes you to Corfu Town but needless to say this is not at all reliable and given the distance will cost you an arm and a leg in taxi fares. The resort is just one street running alongside of the beach with bars, restaurants etc scattered along the road. The area is very tatty and certainly could do with the infrastructure like pavements repairing and some TLC on some of the make shift buildings. There is not much to do but if you like this sort of holiday then will definately appeal. There is quite a nice beach at one end of the resort which can get crowded during the height of the summer months.

To summarise - small resort needing a facelift catering for BRITS ABROAD !!! No culture in fact you will see why the resort is not included in the TOUR OF THE ISLAND.

10/10
Jo R

best holiday ever

amazing beaches

very friendly and safe place

loved it on girls holiday

Len B

Varied resort can be busy at times and sleepy at others. Lots of restaurants and bars which should cater for all tastes. Some showing live football, karaoke nights, quizzes, Elvis, Michael Jackson and Ozzy Ozbourne tribute acts, fire eaters, belly dancers. Others are quieter and offer a more relaxed and perhaps more sophisticated evening, depends what you want. Noticed that all the restaurants seem to be child and family friendly, some offering familiar food that kids will eat without fuss. The beach is long and sandy, lots of watersports such as parasailing, donut rides, jetskiing, pedalos, motor boat hire. Sunbed and umbrella hire at 6 euros per day for 2 beds. Various boat trips available, didn't try them but seemed to be a fair choice. Drawback is only one bus per day out of the town, so if you want to get out and about you will need to think about hiring a car, quad bike, motor bike, scooter; loads of people seem to.

Can U Help?
Barbara R
Can anyone tell me if there are good walking areas around St George South? On the map there would appear to be hills close by which would suit my husband as he is an avid walker!
Marlene M

we went to the lord complex last year and had a great time we are going back again in august with all our family
Pat W

My family have been going to st.george now for the past 10yrs give or take missing a couple of yrs, we love the resort and the people and would reccomend it to anyone. It is the sort of place that would suit people from ALL walks of life.We are hoping to go there in september this year.

Does anybody who has been there this year know if Spiros still has TRAXX bar or not?
Simon H
I have just come back from a week at the Likithos apartments and wish I'd booked for longer. From the first moment you walk in you can just sense the peace and quiet of the place which was superb. All of the staff at the complex could not have been better including Alex (try and beat him at pool) and Despina who was always there to help with anything.

Great Place and everything was how it should be - clean, tidy and helpful staff!!!
Richard L
St George has a wonderful long beach with plenty of bars an tavernas to choose from. We hired a bike from a chap place called George's and we cruised around most of the island on the bike, it was wonderful to hit the road and go where you like, we visited some of the old vilages and monuments. we went to a Greek night at the Golden Sands hotel it was brilliant fun ((well worth the visit)). We thoroughly enjoyed our holiday and will retun to St George one day.

Jacqui E
Just got back from Alexandros Beach, thank you to the person who put my mind at rest before I left. It was exactly as you said it would be, basic but clean. The resort was very quiet and I personally was glad I was only there for 1 week. It was a great week, plenty of good food, relaxation and plenty of sun!!! Thankfully didn't get bit by the mossies!!!! Did see plenty of people who did though, I use Avon Skin so Soft dry oil spray, the Green bottle variety it has never let me down yet even in Kenya! To all those goin away soon - enjoy

P M
hiya, i am just back from The Lord complex. i stayed for 2 wks. the staff are friendly and so are most of the people who were there at the same time as me. the resort is very quiet, next to no nitelife. i spent 2 wks there and every nite it was just walk down the street, get something to eat and a few drinks with food and then home. the lord complex accommodation is very very basic. you even have 2 buy ur own toilet roll!! u get hand towles so its advisable to bring larger towels and a torch as street lighting is poor. the apartments are very small and there is no " living area" if u want 2 sit anywhere, u sit on ur bed! George the rep is fantastic. Panarama gets 100% vote for a place to eat, the balcony is another place as is dimitris that are good.
Claire M
Hi Jean, yes there is a cash machine in St George South, its on the Main Street.

Richard S
GOT BACK FROM LIKITHOS APTS ST GEORGES ON 16/8/04. SPENT 2 GLORIOUS WEEKS THERE AND CAN HONESTLY SAY IT WAS THE BEST HOLIDAY I HAVE HAD. EVEN DURING THE MAIN WEEKS IT WAS NOT TO BUSY BUT THERE WAS STILL ENOUGH GOING ON TO KEEP YOU OCCUPIED. I FOUND THE RESTAURANT ANNANAIS THE BEST VALUE FOR FOOD WITH ABOUT €40 FEEDING AND WATERING 2 ADULTS 3 CHILDREN. BEST FOR DRINK WAS XL BAR €2 PINT AND ALL THE SPORTS YOU CAN TAKE. THE LIKITHOS APTS WHICH ARE SET BACK FROM THE BEACH (5MINS) BEHIND LORDS COMPLEX ARE QUIET,RELAXING,CLEAN AND ARE RUN BY VERY FRIENDLY PEOPLE.MOST SEVICES ON OFFER SUCH AS EXCHANGE,SAFETY DEPOSIT BOXES. HAVING 3 YOUNG CHILDREN I THOUGHT THE LAUNDRY SERVICE WAS EXCELLENT. ALL YOU DO IS PUT ALL YOUR DIRTY WASHING IN A BAG TAKE IT DOWN TO RECEPTION AND IT WILL ARRIVE BACK THE FOLLOWING DAY CLEANED AND IRONED. IT COST ME €20. I WOULD NOT HESITATE TO RETURN THERE.

Scott H
We stayed at the Kamelia apartments and after visiting this site before arrived with much trepidation. Our fears were soon allayed as all aspects were excellent. The owner Basil and his son Paul were exceptionally friendly and nothing was too much of a problem for them. Many free drinks were on offer at the bar and were gratefully drank!!
The complex although small has a good atmosphere and is kept spotlessly clean, even on Grecian Bank holidays.
If you are departing late in the evening and cannot keep your room, speak to the cleaner Katarina, she offered us the use of her own place to change and freshen up before we left.
All in all a fantastic place to stay away from the hustle and bustle of the larger complexes and to cap it all off Basil and Paul have a strong dislike for Germans which has to be a bonus.
We would have no problem returning to the Kamelia apartments for another holiday and anyone who didn't enjoy their stay must have very blinkered views on what is good!!!

Dal N
Visited St Georges South and stayed in Blue Dimond Studios for honeymoon - self catering i think is best option - wish I could go again some time, exellent for couples who enjoy a nice quiet bit of space to themselves however they can also enjoy a good night out aswell so best of both worlds, enjoyed the ferry trips across to mainland Greece and all excursions - beach only 3 mins away

Graeme I
Just back from two weeks at the Likithos Appts, set in quite location at the south end of resort up side street 100 yds, behind Garden of Eden and Lords Complex. The setting for appartments was fantastic, quiet, peaceful yet close enough to walk ( 5 mins )to all the action.
XL Sports Bar at bottom of the road is excellent, 2e a pint, free pool and table tennis, plus any sport you want to watch they'll put it on.Terrace leads down to beach which is lovely. To the left ( only 50 yds )is the quieter end, Napoleon,Cafe Sas, Barba Yannis and Malibu Resturants are all good plus Penguin Beach for all your water sports. To the right ( 150 yds ) and centre of resort is Blue Sea, Annanais and La Perla, all good value. Another 250 yds takes you to the livlier end of the resort, Amazona, La Goudia, Easy Busy and Stamatis / Reflexions are all very good, suppling music, kraoke and pop quiz, plus films during the day. Panorama, Balcony, Zacks are all very good resturants and reasonably priced.
I left our favourite resturant 'till last. The Il Mare " Italian " just past Blue Sea backs on to the water front, depending on what time you eat, you can either watch the sun set or the moon dance on the water, very romantic !!! Pizza 5e, and a litre of house red also 5e excellent value for money. Live music at the weekends adds to the ambience. A must visit.
Go to St. George it is lovely, quiet, lively, relaxing and exiting in short all you want it to be.


Rachel C
we went to st george and we loved it i went with my mum her boyfriend and his daughter zoe. me n zoe loved club oh la la its the best place for young ppl 2 go but on saturdays its greek night but its still gud fun if u go soon u will c a fit greek lad that works behind the bar in oh la la hes called yiannis hes 18 n he drives a yellow scooter hes very very fit im goin bak nxt year with all me m8s if ur goin i hope u enyoy it as much as we did oh and make sure u rent a quad out there a lot of fun and onli 30 euro for 24 hour maybe i will meet sum of u nxt year xxxx

Shirley P
JUST ARRIVED BACK FROM GARDEN OF EDEN,ST GEORGE STH.STUDIOS VERY GREEK BUT CLEANED EVERY DAY(EXCEPT SUNDAY).POOL AREA LOVELY,CLEAN AND PEACEFUL(NO BALL GAMES OR DIVING).SARAH AND DASSOS IN THE BAR ARE SO FRIENDLY AND HELPFUL.PLENTY EATING PLACES TO CHOOSE FROM,WE FOUND THE BALCONY(SINGING WAITERS),BLUE SEA AND ANANAIS THE ONES WE RETURNED TO.EXCELLENT FOOD AND NO TIME ON YOUR TABLES ANYWHERE,SO RELAXING.HAVING TWO POOL PLAYERS (15+9)YOU CAN'T BEAT THE XL BAR(INTERNET BAR,PAST GOLDEN SANDS HOTEL).POOL,TABLE TENNIS AND DARTS ARE FREE ITS ALSO THE CHEAPEST PINT AT 2EUROS.SPIROS AND ALEX ARE GREAT FUN.HIRE A CAR TO GET ABOUT FOR A FEW DAYS,THERE ARE SOME BEAUTIFUL VIEWS FROM THE MOUNTAINS AND THE ROADS ARE SURPRISINGLY QUIET,EXCEPT ROUND CORFU TOWN ITSELF BUT ITS A GREAT WAY TO SEE THE ISLAND (BUS SERVICE VERY GMT,GREEK MAYBE TIME).BEACH LOVELY AND CLEAN,WATER SAFE FOR CHILDREN.SAFETY DEPOSIT BOXES ARE AVAILABLE FREE IN THE RESORT IF YOU DON'T HAVE THEM IN YOUR ROOMS.WE HAD A GREAT TIME,MET LOTS OF NEW FRIENDS AND THE LOCALS CAN'T DO ENOUGH FOR YOU.

Lorna P
We arrived home on June 9th after two weeks in St George South. Took 11 year old, 12 year old and 15 year old. Had the best time. Stayed in Adrianna Apartments(Thompson). They were basic but very clean, the maid came six days a week. No pool or air-con but very pretty, and views of sea. XL might not be the most charming bar to look at, but had free pool tables for kids to use and the two barmen, Spiros and Alex were great. we spent more than one night getting drunk with them and spent very little. Will definately go again.
| | |
| --- | --- |
| Search for St George Sth in all of JustCorfu | |
More Resorts on Corfu...

Acharavi | Agios Gordios | Agios Spyridon | Arillas | Barbati | Benitses | Corfu Town | Dassia | Glyfada | Gouvia | Ipsos | Kalami | Kassiopi | Kavos | Kontokali | Messonghi | Moraitika | Nissaki | Paleokastritsa | Roda | San Stefanos | Sidari | St George Nth | St George Sth | St Johns |