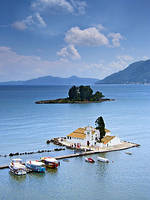 Ipsos Reviews
---
Places to Visit
---
Corfu Guide
---
Local Directory
---
Corfu Maps



Pa B
http://www.youtube.com/watch?v=rp7PDcGZSjQ#t=100 b52 best club ever... memories of 90's
Erika W

would just like to thank tony and christian for making us feel very welcome at bar 52s.both lovely guys and a lovely place.thanks for the shots and tony you make the best ever la lumba cocktails everhope to see you both aagain next year.i know my daughter wont want to go any where elsethanks for the t shirt x
Andy B

hey carl

its andy dj at AA 2001-2004 .yes b52's has closed george has turned it into a pool hall.sad really but theres no business in ipsos anymore.only italians and eastern europeans.
Katy

hey its katy the girl who was with dave and loads more people dave the one who used to work there it was great in you bar with the boxing thing that was funny i hope to come and see you again it was great thanks bye xx ohh and them pina calada was niice
Dj L
Booked my place in rehab this morning....

Back to reality and back home on Tuesday....

Its been an absolute mad one! Big up to everyone I've met out here in the last four months... I've forgotten more thiings than I can remember but I'd say alcohol may have had something to do with that.

Thankyou & Goodnight
Heather D
GET UP HORSE!!!!!!

Leigh your a fantastic DJ and an even better dancer

Keep up the good work!

Heather x
Teresa D

Hey Dj Lee how are ya doin. well were back in Ireland now and it sucks. You Rock B52 your music is brilliant. thanks a million for doing the cd for us we love it your a star. hope to see you again soon enjoy the rest of your summer

Love Teresa And Sarah xxxx
Marie P
ohmy god i would love a job there but the only thing is IM TOO YOUNG AHHHHHHHHHHHHHHH but my day will come CORFU RULES im coming over in september YAY
Marie P
cheers should have a web
Jess
could anyone tell me the name of the DJ? think ive seen him before somewere! thanks
Marie P
i wouldnt mind a job there
Ani
Yessssssssssss! this year or next?
Jennifer R
yes please!!
Ani
just to solve the mystery of the french girls: it was us, we're not french but had to get rid of some creep. sorry bout the confusion guys. god i miss ipsos. i thought b52s was quite good actually, it was a good place to go before AA and it stayed open longer than the other bars. miss ipsos lots x
Daniel J
Yeah i know they're a band but are B-52s a gun or a plane or something too? It just rings a ball that's all.
Yeah i remember seeing some french people in B52s because they were quite good looking and i heard them talking, don't know if the ones i saw were the ones you saw though!
Jennifer R
was it just me or was there an awful lot of french people in B52s. I've never seen any french people in ipsos before, i only saw them once too. anyways B52s was quite good, isnt there a band called the B52s?
Beth R
hey good place to have a dance and often u dont get bothered by the men! shaun the PR, he left on friday just saying hi if u see this never said bye to you in AA hope u had good journey home and that the exam goes well for you hun! (by the way its beth from Leeds)
hate been back at work although i was sent home 2day cos i was still tired from ipsos, wont complain bout that! hehe

Jodie T
B52 a little quiet for my liking, could do with better music, and a few pr's to get the punter's in.
Tina H
Been to B52 for many years. It has been better, infact about 5 years ago it was
brilliant
Paul F
The most empty bar on the strip, maybe because of the rude PR's!
Danielle C
apart from aa, b52 is one of the best bars on the strip. the geodie pr on the door is brilliant and the music is dead good. hello to bryan. xxx
Andy N
Actually, B52 has the cheapest brooski on the strip at 3 euros as opposed to the others at 3.50.

Hullo to Lorraine behind the bar....

A great game to play in B52 is to turn the beer mats over when Lorraine isnt looking. She finds it really funny and will give you free drink for doing so.

Ask about the Drink Hoopla game we invented. 1 Euro for three shots to 'Hoopla' any bottle behind the bar. Get the Bottle. Get the shot.


Clare S
Really nice bar staff, made you feel welcome, good music, but the beer was dearer than other pubs.
Can U Help?
Stel
me n my boyfriend are looking to go and work in ipsos for a mont or two can n e 1 help with what we shold d for accomodation and numbers for bars etc for work, has anone done this b4 who can help?? c'mon im sure there is!!!
T S
B52's one of THE best bars on Ipsos's 'Golden Mile', My advice is
start at the top and work you way down! B52's is adjacent to
Hectors so u can't really miss it. Was a bit better before they
changed the bar to the centre but is still good. A good selection
of the usual 'summer tunes'.

Say hi to Nufris (the Geordie speaking greek behind the bar!)

You're guaranteed a good night and it's open later than many of
the bars - you'll find most of the other bar staff and reps in there
and hectors at the end of a night!


Enjoy!
| | |
| --- | --- |
| Search for B52s in all of JustCorfu | |
More Bars in Ipsos...

Alcoholics Anonymous | B52s | Calypso Bar | Cheers | Cocoon Bar | Dirty Nellies Pub | Euro Bar | Hectors | Lumber Jacks | Monacos | Shooters | The Old Tree | The Temple Bar | Three Brothers Bar | Tiffanys Bar |